Oak Park, Illinois combines the beauty of nature, world-class architecture, a relaxing suburban lifestyle, and all the amenities and benefits of living near a major city. 
The entire community of Oak Park hugs the shore of ancient Lake Chicago, and the village buildings were, in large, inspired and designed by world-renowned architect Frank Lloyd Wright, who was responsible for the majority of the town's storybook charm and the frame-worthy setting that many people call home.
Situated immediately west of Chicago, the thriving village of Oak Park boasts superb schools, multiple shopping districts, an impressive collection of restaurants, and an extensive public transportation network for convenient travel.
With a century-long commitment to good design, the town is layered with landmarks. Residents of Oak Park shop and dine in the Prairie-style Scoville Square, a commercial building that dates back to 1908.
Incorporated in 1902, Oak Park envelops three historic districts for the village's historic homes: Ridgeland, Frank Lloyd Wright, and Seward Gunderson.
From 1892-1950, most of the housing stock and the majority of the community's current buildings were developed. It would be possible (but perhaps sinful!) to remove all of the houses designed by Frank Lloyd Wright from Oak Park and still leave behind enough architectural eye-candy to populate a few suburbs.
Although Oak Park has deep roots in history, it's also got its pulse on the present and its eye on the future. Today, Oak Park consists of classic bungalows, prairie-style estates, modern single-family homes, and contemporary condos.
Today's Oak Park is considered a bicycle-friendly community. Part of the Grand Illinois Trail runs along Agusta Boulevard through the village, and the trailhead of the Illinois Prairie Path is under a mile away from the village. Home to several bicycling clubs and groups, the community has added bicycle lanes on many of the streets.
Oak Park is home to one of the region's most diverse melting pots of cultures, races, ethnicities, professionals, lifestyles, religions, ages, and incomes.
Things to Do in Oak Park, IL
Art and culture have put down roots in Oak Park, home to a variety of dance companies, theatre, music, and a plethora of fine arts. The arts district on Harrison offers an array of boutiques, galleries, shops, and restaurants.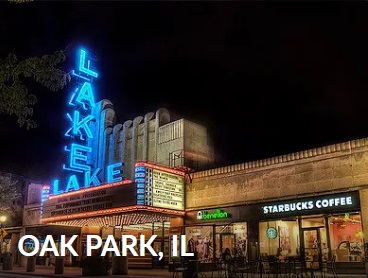 The village is infused with 13 parks that cover a total of 80 acres of parkland, along with two public swimming pools, a conservatory, an ice rink, museums, and more.
The library, standing since 1903, has evolved to include not only the main campus, but two additional branch libraries.
Homes for Sale in Oak Park, IL
Schools in Oak Park, IL
Schools in Oak Park pride themselves on conservation efforts, placing themselves on the forefront of sustainability initiatives aiming toward zero waste. The schools are also exploring ways to decrease the use of paper.
There are eight primary schools in Oak Park governed by the Oak Park Elementary School District #97. These schools include Lincoln, Mann, Longfellow, Beye, Irving, Holmes, Whittier, and Hatch. There are also two middle schools that include Percy Julian and Gwendolyn Brooks.
Oak Park's high schools include Oak Park and River Forest High, and Fenwick High School under High School District 200.
Oak Park's Public Transportation
Oak Park has an abundance of public transportation options that will let you get into, out of, and around the community effortlessly.
There is access to two CTA "L" rail lines (the Blue and the Green), the Metra (Union Pacific West Line), and PACE and CTA bus lines serve Oak Park.
Climate in the Village of Oak Park
Oak Park enjoys approximately 186 days of the year with sunshine and July high temperatures of a comfortable 84 degrees. There are 124 days annually with measurable precipitation.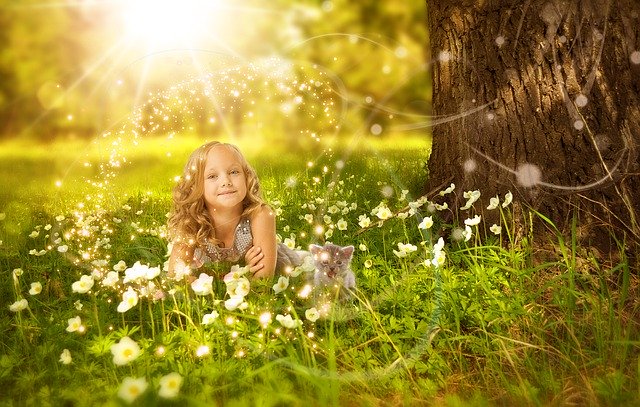 Oak Park is blanketed in about 36 inches of snow over the course of a year and has January low temperatures of around 19 degrees.
Living in Oak Park, Illinois
There are approximately 52,000 people living in Oak Park with a median household income of just over $90,00 per year in comparison to the state's average of $62,992.
Home values in Oak Park are about $403,000, above the state's average of $195,000.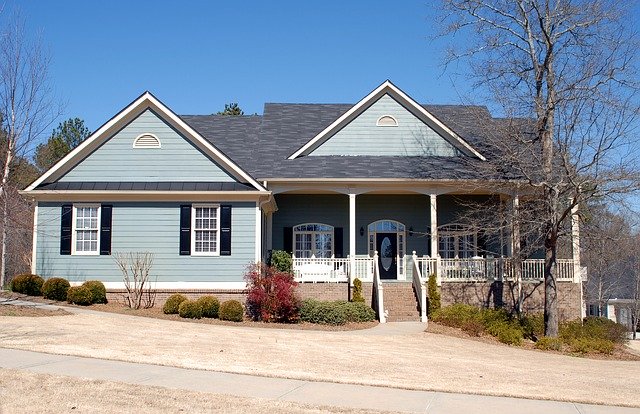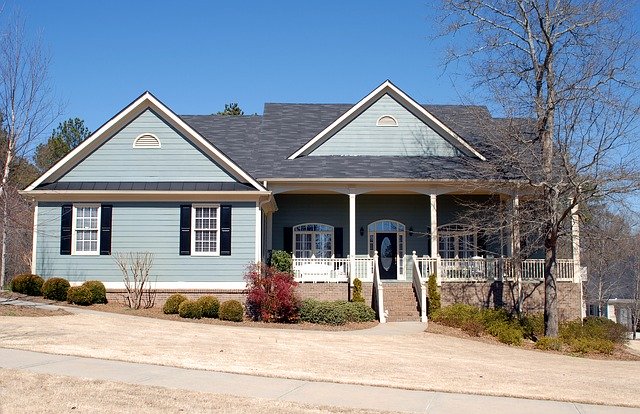 Conclusion
Appreciated for its admirable architecture, celebrated for its diversity, rooted in history, and with an eye on the future, Oak Park is a peaceful place to call home.
Oak Park offers a comfortable suburban lifestyle away from the congestion of the city, and yet offers the world at your fingertips via nearby bustling Chicago.
Welcome home to Oak Park.
Have Questions? Ask Rory & Partners!
Give us a call today at (773) 425-9942 to learn more about local areas, discuss selling a house, or tour available homes for sale.